The Erin Bardwell Collective - Live Reggae & Rocksteady with a hint of ska - NEW EP out now (download only) 'Great Western Reggae Soundclash (Platform Yellow)'
SUBJECT A - studio production duo with a new album out - 'Sleepwalkers' (on CD, Vinyl & download)
The Erin Bardwell Collective have some gigs planned for 2017 - CLICK HERE. The band have also contributed a BOB MARLEY cover to the SPECIALIZED 5 project (ONE HEART). They recorded 'SOUL REBEL' from the early 70s Lee Perry sessions / years
The Erin Bardwell Collective have just recorded a cover of The Jam's 'English Rose' - Due to be released on the Specialized 6 album this autumn - "GIFTED" - To order the 4 CD set follow - www.specializedproject.co.uk - in aid of the Teenage Cancer Trust. Advance orders being taken now - due out in October.
New video's for new songs 'The Maiden Name' and 'A Memory' are out there on You Tube (to be featured on next album THE GREAT WESTERN REGGAE SOUNDCLASH)
NEW Pop-A-Top studio album - SUBJECT A / SLEEPWALKERS - OUT NOW! 14 brand new tracks - on Vinyl LP & CD & download
Studio production duo SUBJECT A (who are one time Skanxters bass player 1996-98 Dean Sartain & Erin Bardwell). Dean was also involved in Pop-A-Top and The EB Collective back during it's inception in 2003/2004/2005. Debut album SLEEPWALKERS (PAT017) - is out now - which sees contributions from Sonya Beale, Neil Sartain, Sophia Bovell, Heather O'Neill, and Nevil Banton. Along with studio session players Matty Bane (drums), Jase Hill (guitars), and the Rachael Birkin Strings. Other guests include Rowena Cameron (flute), and Luke Winton (Swindon Samba) amongst others. Has already gained airplay in Canada, New Zealand, and here in the UK on Wolfman Radio.......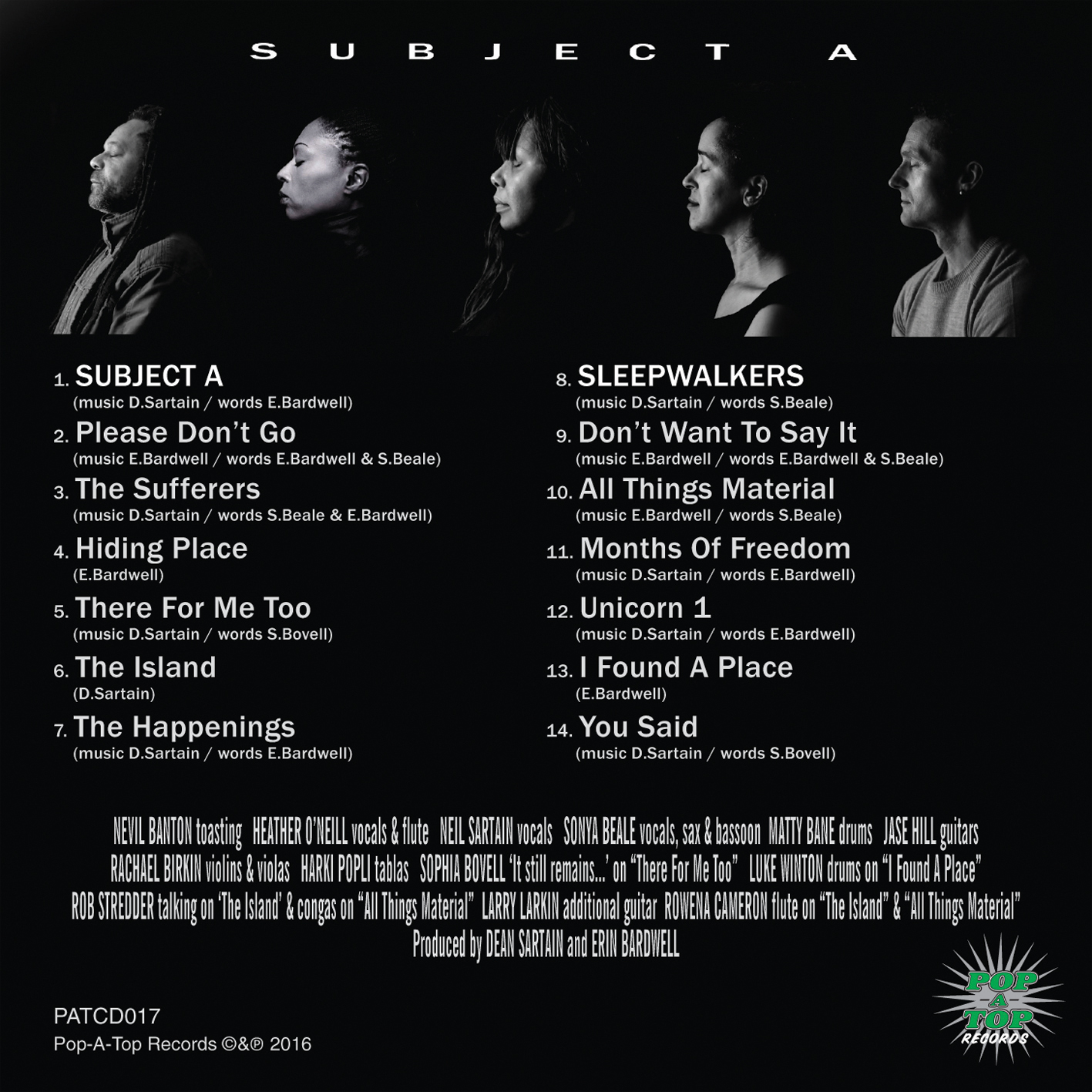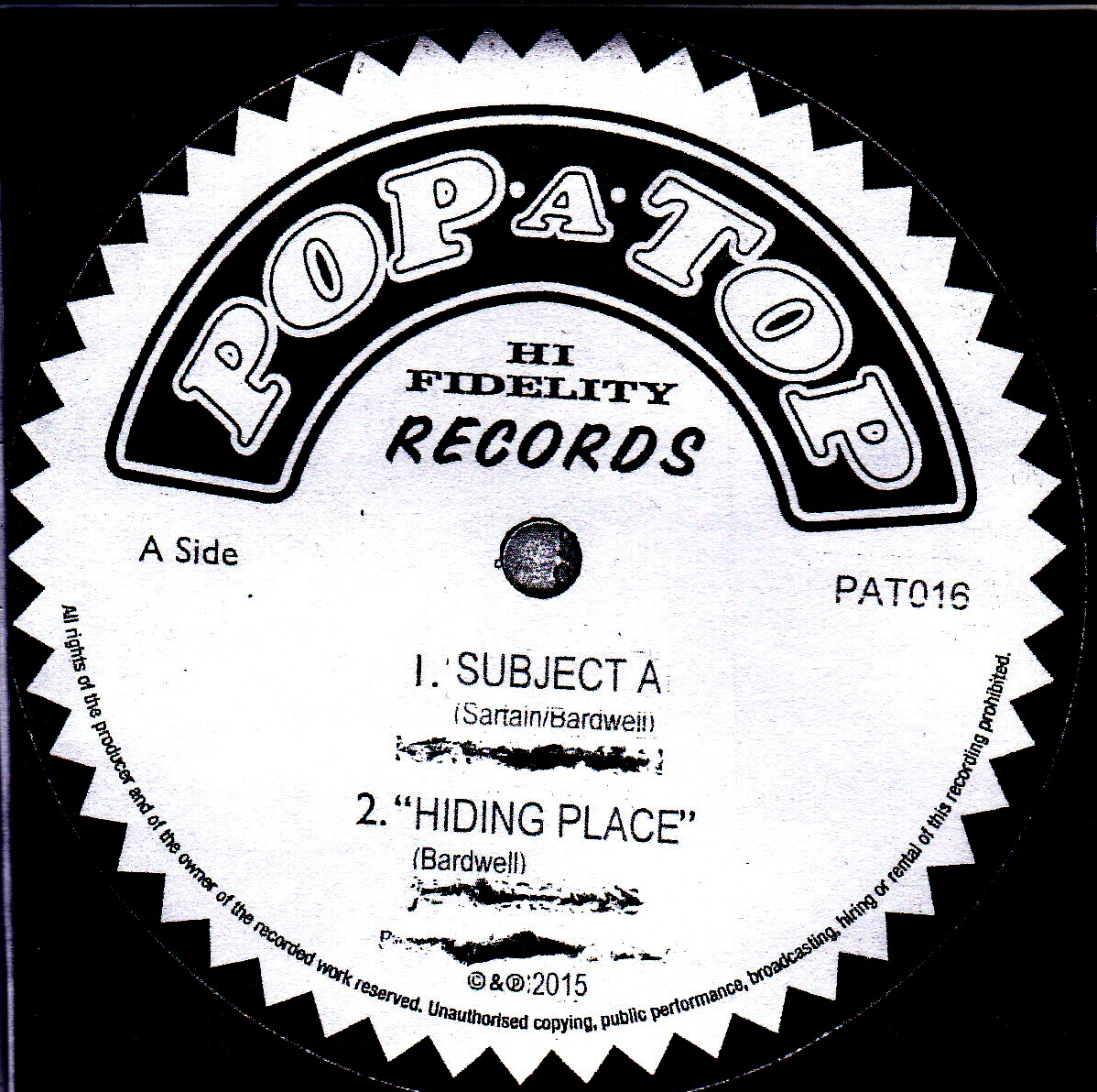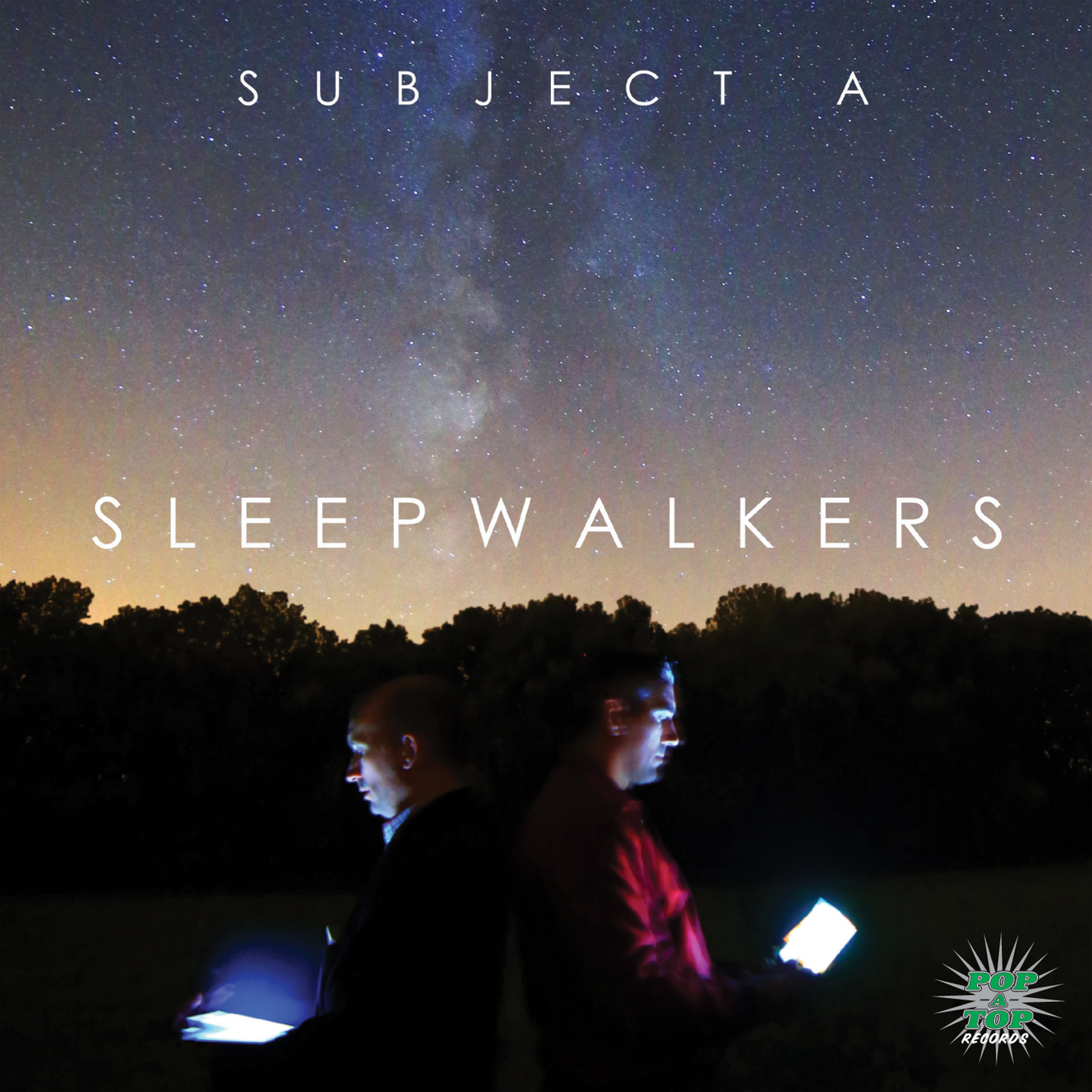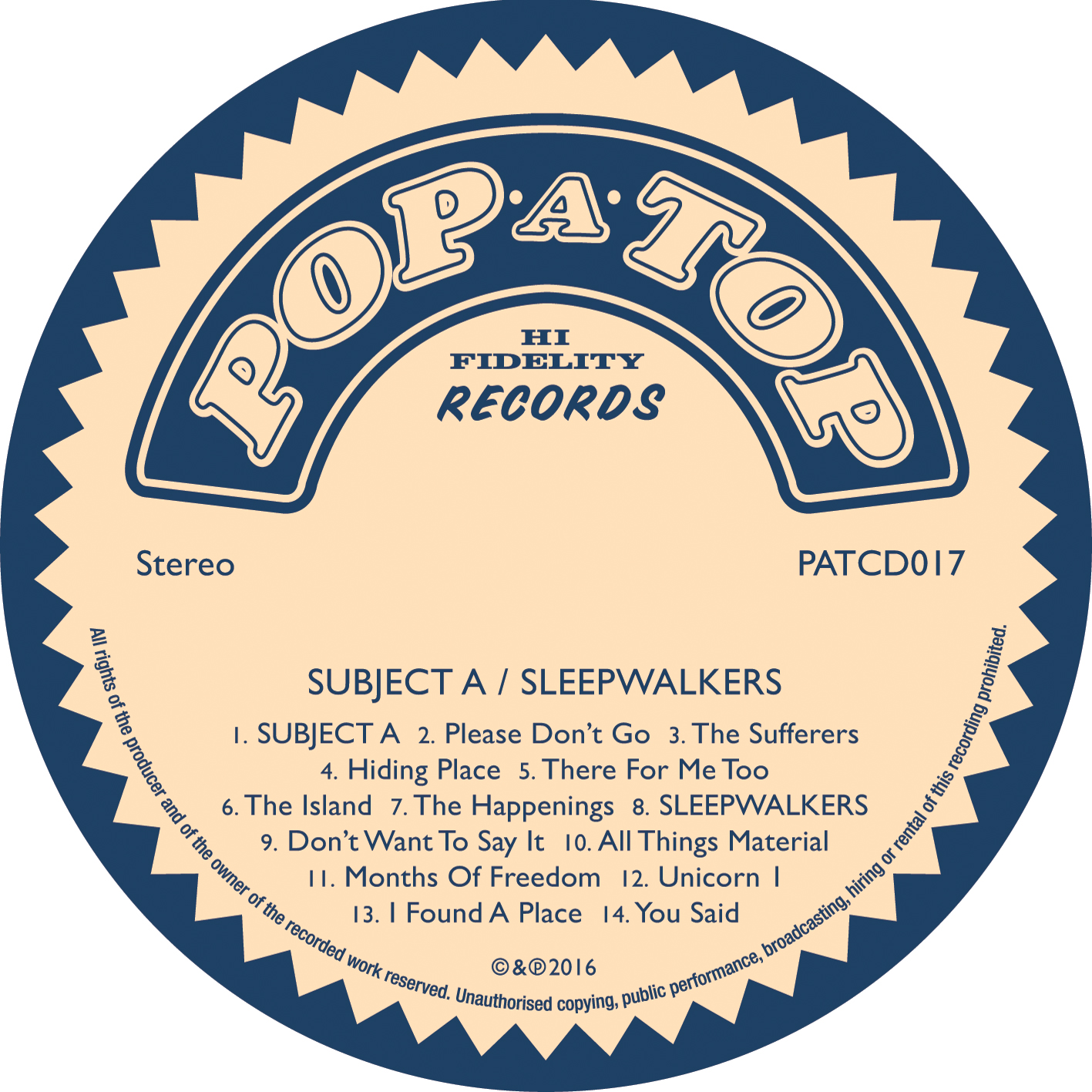 More ERIN BARDWELL COLLECTIVE links.....
Click here for a musical listen to LATEST "OUR TIME" SAMPLER SOUND BITE / MEDLEY
LINK TO YOU TUBE VIDEO CHANNEL
Our 2nd Edition T-Shirts are here!! In Navy Blue & Khaki - in sizes S, M, L & XL. On sale at gigs for £10. Or UK mail order for £13.50 through PAY PAL to erinbardwell@hotmail.com
Also email erinbardwell@hotmail.com if you want to order by cheque/Postal Order . Or if in Europe £15 GBP. And £17 Rest Of World - Thanks!
To be added to our mailing list or to contact the band send an email to erinbardwell@hotmail.com
Erin Bardwell Collective are a live reggae / rocksteady band on Pop-A-Top Records. An organ driven early boss reggae style with male & female vocals. They play their own tunes with that late 60s/early 70s Trojan/Studio One sound. One of the very few bands in the UK at the moment focusing on this period. Established 2003 (studio) & 2004 (live). Currently a 5 to 6 piece line up with guests. They recently backed PAT POWELL from Australia (Melbourne Ska Orchestra), and reggae legend DENNIS BOVELL. The band have supported / shared stages with DJ Derek, Susan Cadogan, The bEAT, Roy Ellis from Symarip, Lee Thompson, Macka B, Neville Staple, Dreadzone, By The Rivers, Mark Foggo, Dave Wakeling, & Pama International. And have gigged in the UK, Belgium, and The Netherlands. Between 2008 - 2010 Neol Davies from The Selecter made some special live guest appearances with the band and he is featured on new album The Great Western Reggae Soundclash
See 'Events/Gigs' page for latest gig details.
Have a listen here - visit our Bandcamp site
Fri 16th June - London, Camden Dingwalls. 7pm TICKETS
Sat 15th July - Swindon Victoria
See 'Events/Gigs' page for more details on the above
Have a listen here - visit our Bandcamp site
LINK TO YOU TUBE VIDEO CHANNEL
Available on Amazon & our Bandcamp page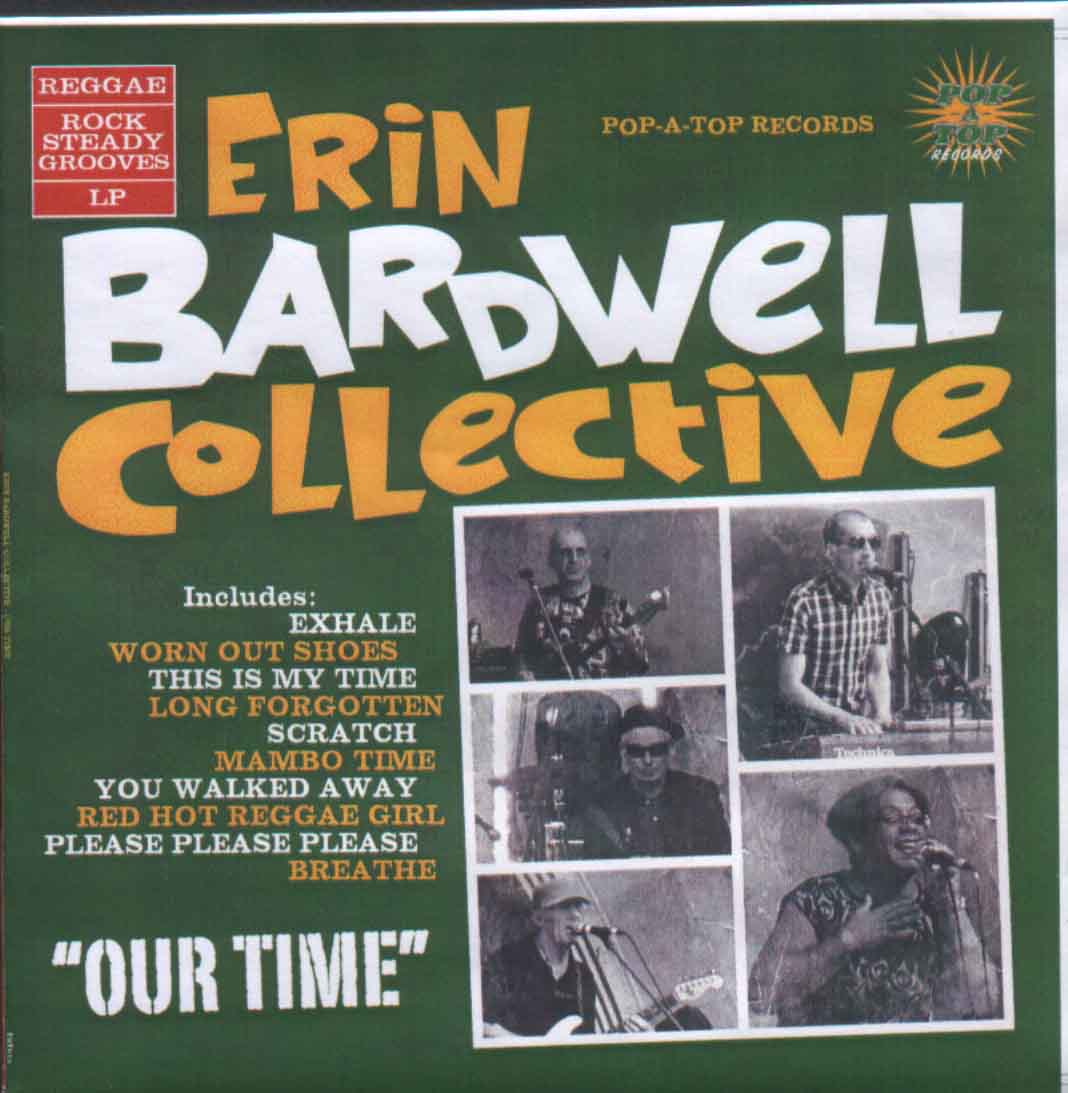 AVAILABLE in SWINDON SHOPS:-
THAT'S ENTERTAINMANT (CD), Canal Walk, Brunel Shopping Centre (in local music section)
and
RED HOUSE RECORDS (VINYL), inside Holmes Music, Faringdon Rd.
and Bristol Shops Rise (in Clifton) and Pay Back in St Nicholas Market.
and MAIL ORDER - For LP send £17 (UK), £19 (Europe), £21 (Rest Of World)
For CD send £10 (UK), £11 (Europe), £12 (Rest Of World)
2012 Vinyl LP
'Bringing The Hope' (PAT014) - 10 tracks. As heard on BBC 6 Music Steve Lamacq.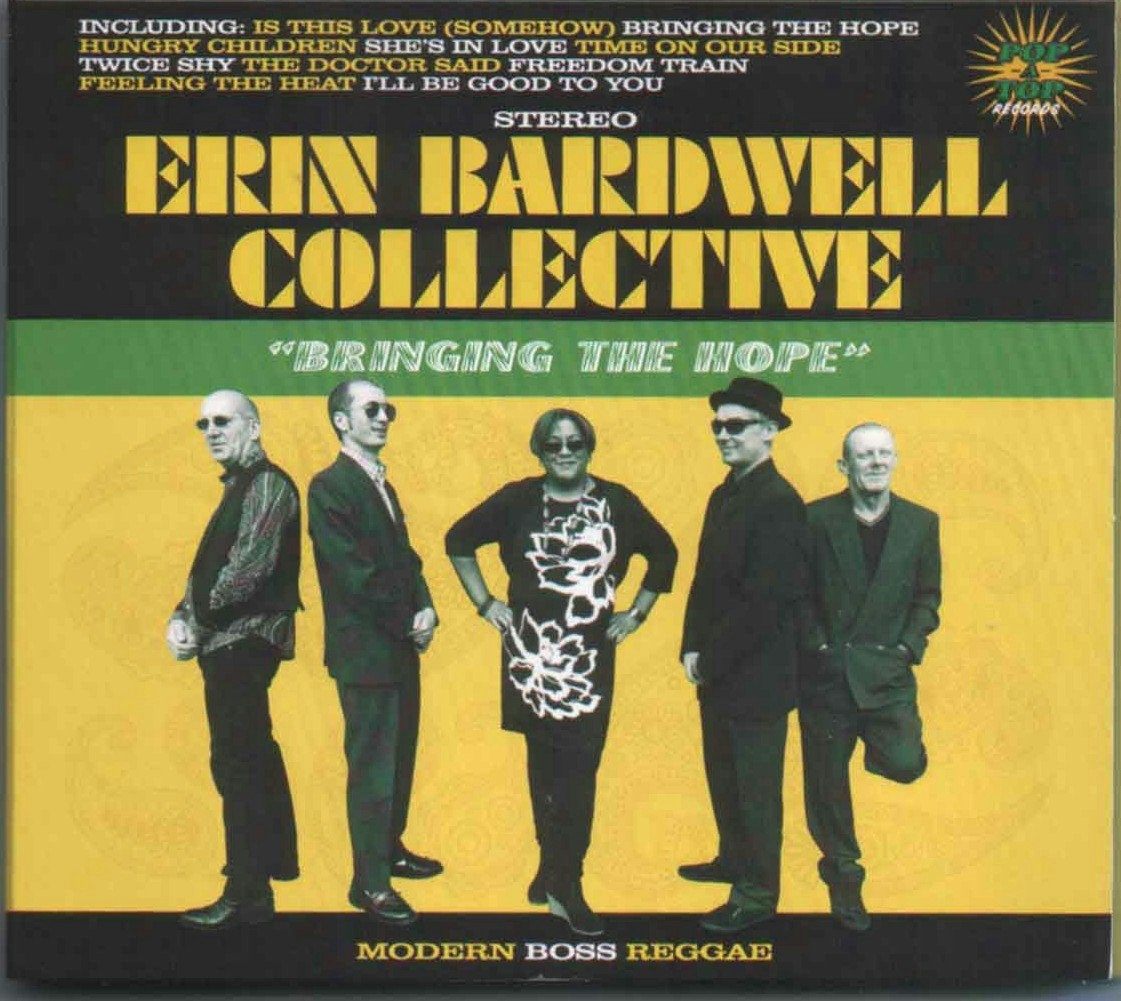 To order send GBP payments through PAY PAL to erin@popatop.freeserve.co.uk
For LP send £17 (UK), £19 (Europe), £21 (Rest Of World)
Bringing The Hope CD Sold Out
On Download from Bandcamp site