The Smokestack Shakers
Skankin' the Blues - Bristol fashion! Take the sound of the delta slide guitar, add a pinch of simmering blues harmonica and slowly blend in the finest bluebeat, ska and latin rhythms and you have... The Smokestack Shakers.
For latest gig guide visit www.myspace.com/thesmokestackshakers or contact 07788991122 or email thesmokestackshakers@hotmail.com
Run by John Ridley - The Smokestack Shakers formed in 2008 in Bristol. Through a chance meeting with Erin Bardwell, John realised it was the meeting of like minds. John got The Erin Bardwell Collective to come down to Bristol to support The Smokestack Shakers in the summer of 2010 at Mr Wolfs. Soon after there was talk about releasing some Smokestack material on Pop-A-Top - so a 7" was planned. That is now out (PAT013) - Fear Is A Worry - See 'Mail Order' & 'Releases' pages for more info. Written by John and sung by drummer Steve.
They gig all over the Bristol/Bath area, as well as travelling up to Swindon, and London. Occasionally playing legendary venues such as Gaz's Rockin' Blues.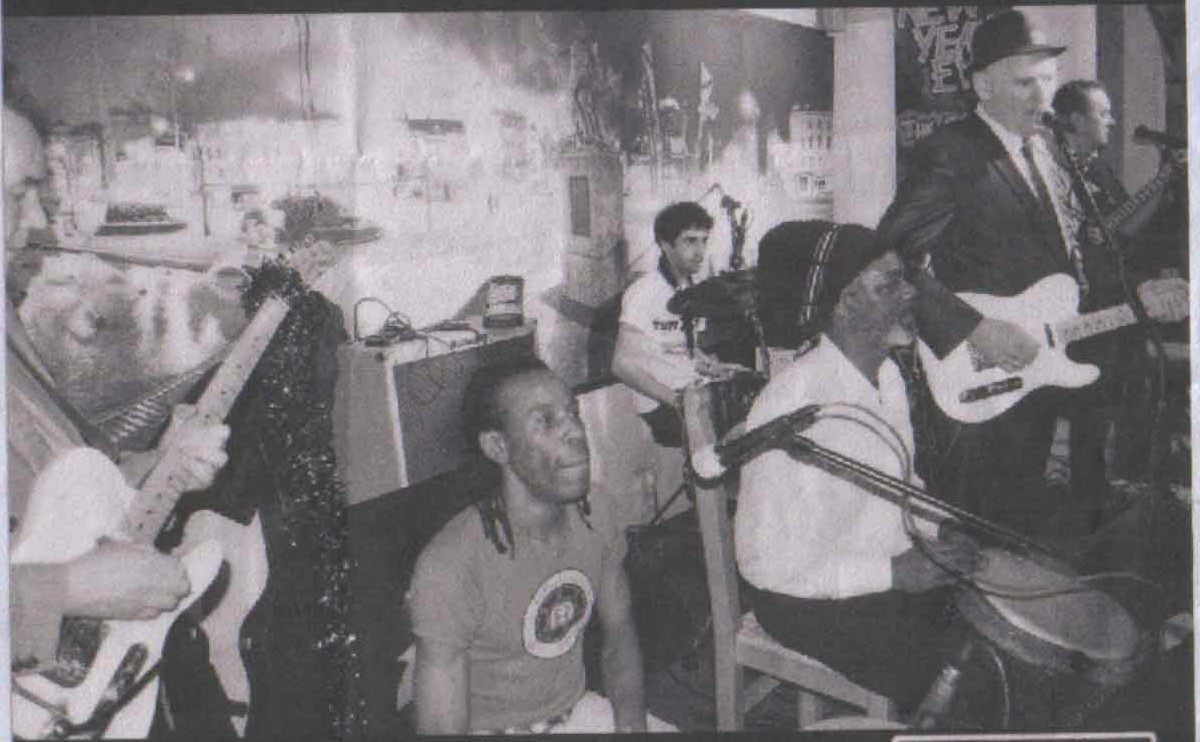 The Smokestack Shakers - live! (above)
Record sleeve (below)